moms on a mission
b.box started with two Aussie mums on a mission! it all began on a flight to New Zealand. ever tried changing a wriggly baby on an airplane? mission impossible right?!  when good friends Dannielle Michaels and Monique Filer (aka Dan and Mon) were chatting about Dan's experience travelling with her newborn, they thought surely there was a product that would solve the problem. the answer was no. and so b.box was born. 
armed with a cardboard mock up and a whole lot of chutzpah, the duo engaged with an industrial designer to bring their unique idea to life. they used all available networks (yep, even that dad from mommy and me's group that had a manufacturing contact) to work out how we could deliver our baby box to other moms. and yes, fun fact:  b.box stands for baby box!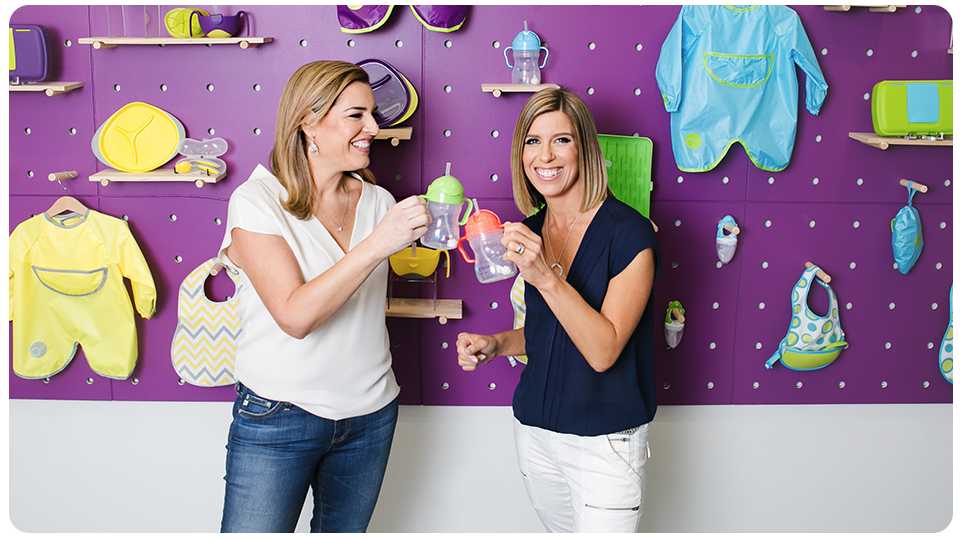 from little things, big things grow
we found ourselves building a business and at the same time balancing family. to experience more everyday challenges: what else do you need when travelling with kids, starting solids, feeding on the go, starting school, the list goes on! for b.box, these challenges represented opportunities to design more products that make the juggle easier for parents and empower kids to be more independent.
fast forward 15 years and b.box has become an Aussie icon, with over 10 million of their innovative sippy cups sold globally and a cult following for their game changing bento lunch boxes. known for its smart design, quality and sense of fun, b.box thinks outside the box to create award winning products that fill gaps in the market. 
from diaper wallet, to travel bib, to sippy cup, to lunchbox and now body (a line of baby toiletry essentials coming to the U.S. soon)... more successful products, lead to more employees, more innovation, more happy customers – in Australia and globally! b.box goes from home office/garage to HQ office/warehouse, over 3,000 retailers in 60 countries. 
making parenting easier
we encourage our team to challenge the status quo and redefine everyday essentials for bubs and kids. Our mission is to make parenting easier – and as parents ourselves, we know every little bit helps.
so how do we do this? put simply, we solve pain points. we listen to you to understand what kids need, what parents want, and we design products that deliver, with a twist. we are meticulous about quality and are driven by innovation to offer our customers unique solutions to everyday challenges.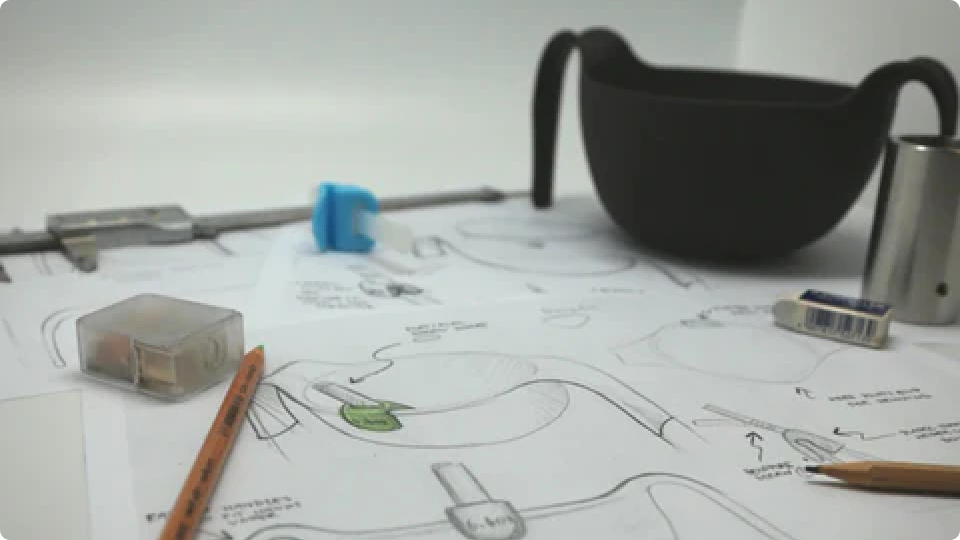 award winning
we are proud of the more than 65 awards we have won for product design, innovation, business excellence and consumer choice, but the best accolade of all is seeing parents and kids using and loving their b.box essentials. the buzz of spotting b.box fans at cafes, parks, airports, on socials never gets old. we don't take our b.box family for granted and are as passionate and committed today as we were back in 2007.
so, what's next?
People often ask us if we set out to be a global player – and the answer is yes! we want to be the most sought-after baby and kids brand on the planet. yet, we still pinch ourselves at what we've built and our incredible b.box family. everyday we ask ourselves, each other and our team; how have parenting challenges changed? how else can we assist babies and children to learn, grow and to develop confidence at every age and stage? how can we continue to make parenting easier. 
we'll keep asking questions because we want to keep exceeding our customers' expectations and redefining the market. and we hope you'll continue to share your parenting journey with us.
happy parenting, 
Dan and Mon