Lunchbox Inspiration: Eat Your Veggies!
Feb 19, 2021
Ahhh school lunches. Combined with knotty hair, shoelaces and last-minute attempts at avoiding lunchtime homework club (sound familiar!) packing a nutritious lunchbox can add an element of stress to morning routines. Did you know once you take out weekends and holidays, there are around 190 school days per year? That's 190 lunchboxes that you need to prepare and pack, 190 opportunities to improve the health and wellbeing of your kiddo's and 190 times you will stand at the pantry thinking – what the kale am I going to pack today! Just a heads up, not kale!
Let-tuce help you! We've got some ideas to add more of the good stuff to your family's diet (without them always noticing) so stressful mornings are a thing of the past. You'll be re-inspired and packing healthy snacks and lunches in no time! And it'll be so tasty your kids will be saying 'O-live your lunches, from my head to-ma-toes!'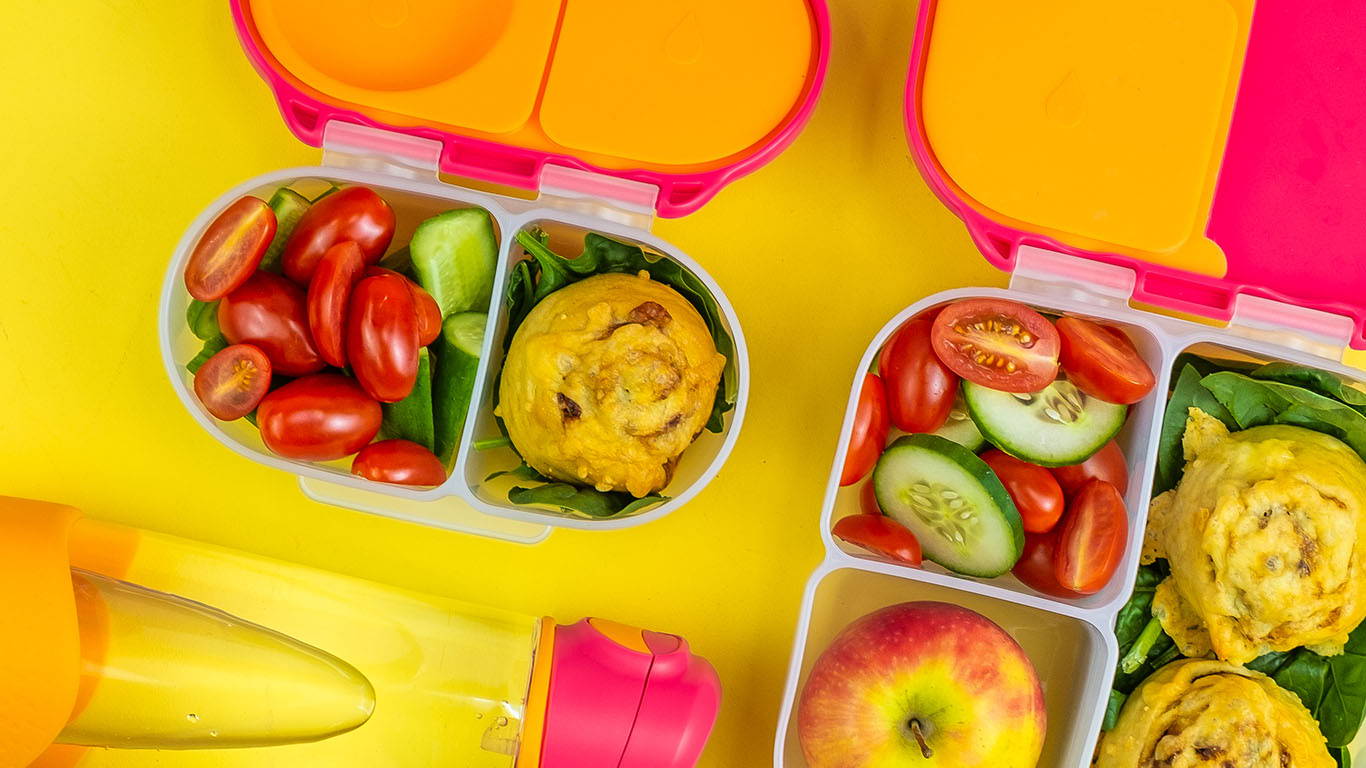 There's no need to reinvent the wheel! Simply mix in vegies with foods that your child already likes, such as topping on pizza, in spaghetti sauce, or in a casserole or soup. Be it chopped, grated, mashed or pureed – vegies in any form beat vegies in no form! So rather than margarita pizza toasties (which are simply tomato paste and cheese) add some onion, mushroom and red capsicum – that's 3 extra vegies in 1 hit making it healthier… and tastier!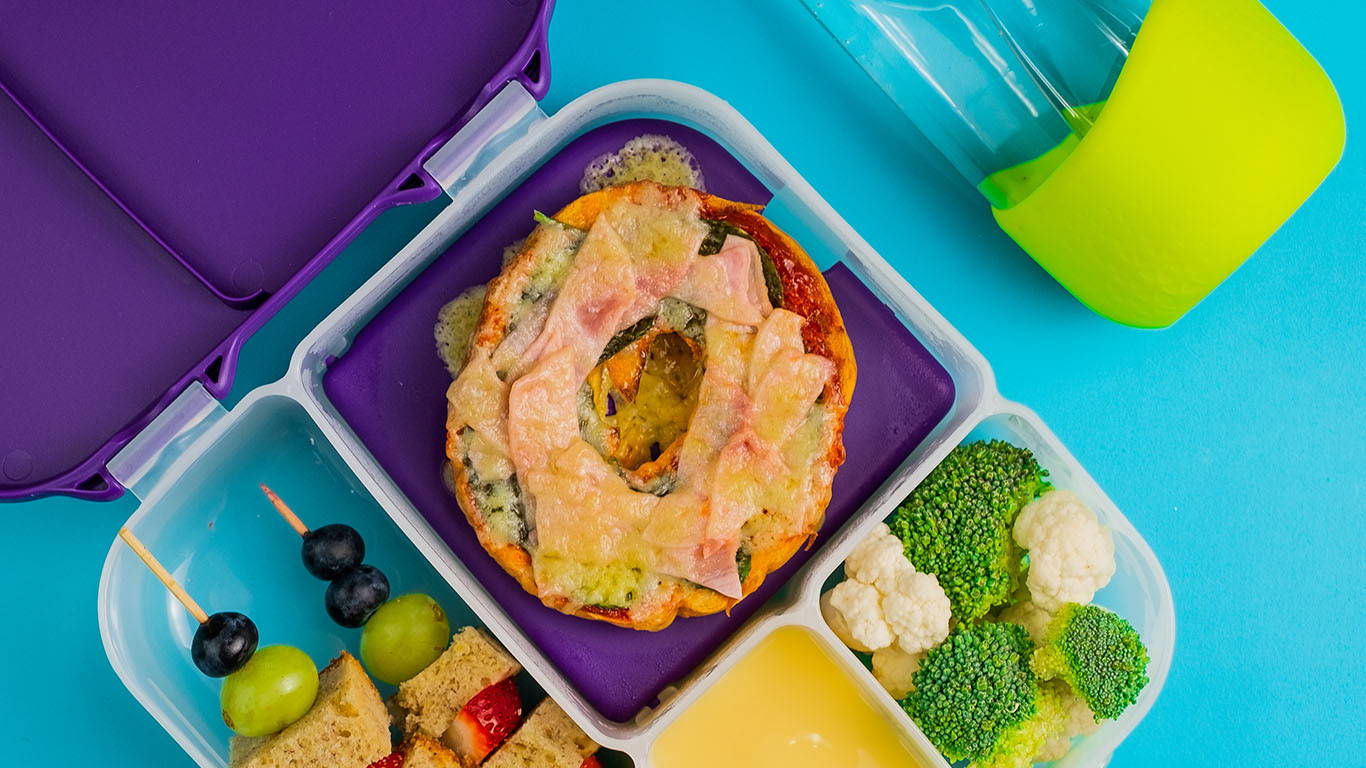 If the addition of these vegies is too overt for your little one, steam first then whiz them up with a little tomato as a replacement for your paste! It'll keep in the fridge so you can use over several days. You can even mix in some legumes and beans for an extra hit of protein goodness and tummy fullness. Think red lentils in your spag bol or yellow lentils in your fried rice. Soon it will bean common practice!
When raising the ante on your family's vegie intake, your grater will be your new best friend! Vegies and fruits can be secretly stashed in so many places, it's impossible to list them all here! What's also grate is that you can get your kiddies involved in the kitchen, making healthy fun! For a spud-tacular and kid-friendly homemade dish, try gnocchi.
Just 4 ingredients that are likely floating around your kitchen already; 4 potatoes, 1 eggs, 2 cups plain flour and ¼ cup of parmesan should be just right for 4 serves. Simply boil potatoes, then grate when cool and combine with egg, flour and parmesan. Season with salt & pepper and combine until a dough forms.
As with most doughs, add flour as needed to bring it together – then knead! Divide your smooth dough into portions, roll into logs and cut into small pieces. Drop into boiling water and cook for a few minutes until they rise to the surface. Voila! Add a tomato-based sauce (you can sneak extra vegies in here too!) and serve.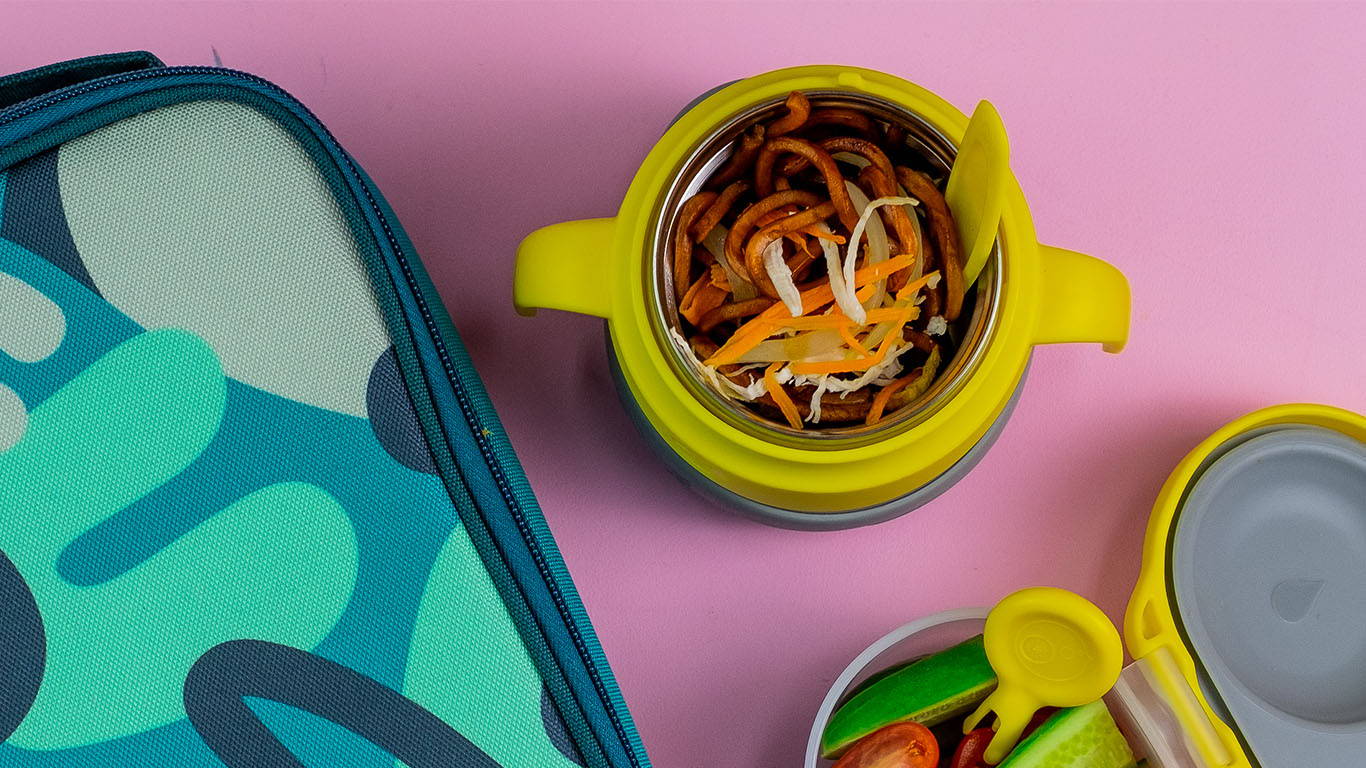 Tasty and oh so seriously packed with vegie goodness. Bonus, you can take it to school in our Insulated Food Jar – it'll keep warm right up until lunchtime. Yum!
We can't always sneak around with vegies. It's important to encourage kids to knowingly eat fresh and raw because it's good for their health and can be tasty too. But rather than the usual vegie sticks, mix it up with a savoury salad – including a variety of vegies that you probably wouldn't think of straight away like bite-size broccoli and cauliflower florets, baby corn, baby carrots, snow peas and more. Then jazz it up with chunks of cheese and drizzle with a homemade dressing. Or pair it with a dip - like houmous, beetroot, or cream cheese – take your pick.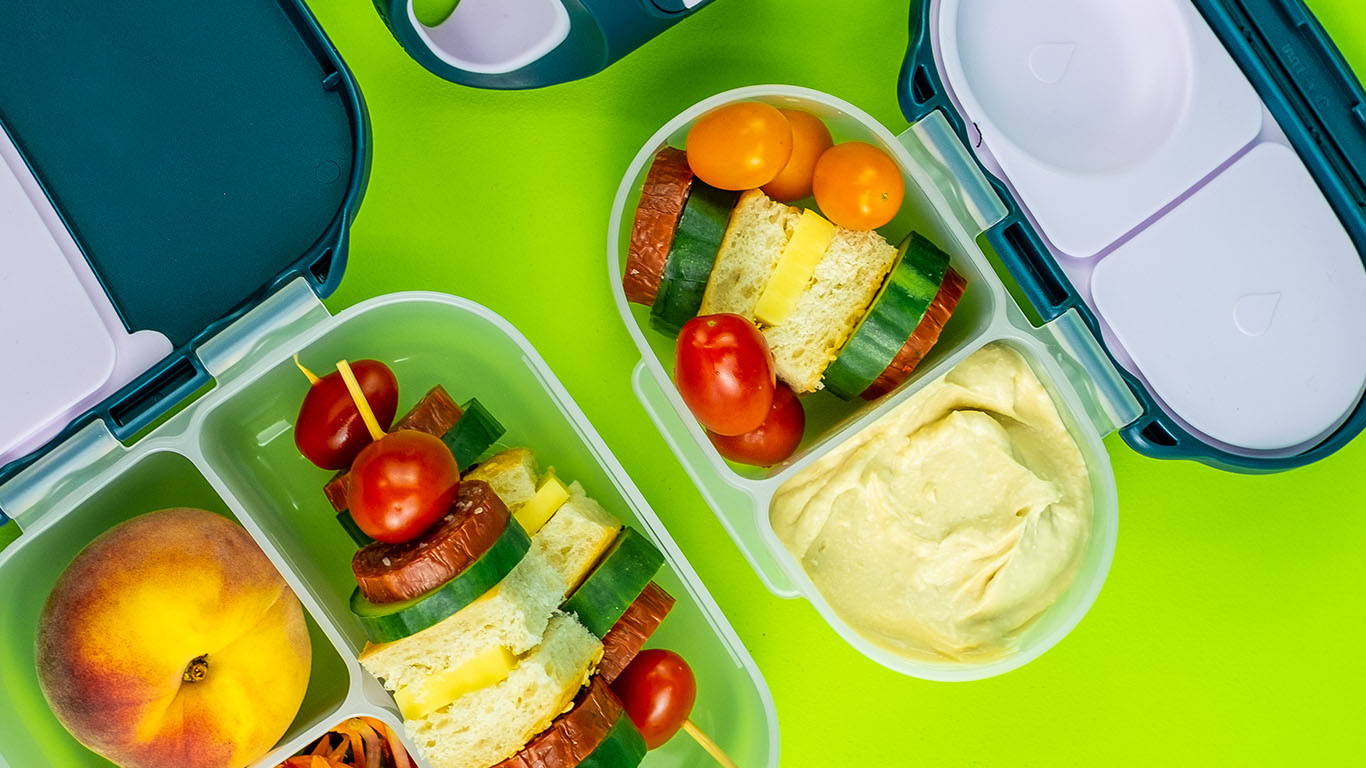 With our snackbox, mini lunchbox and lunchbox, you can spoon the dip right into the leak-proof compartment – no extra containers needed and no mess either! So many options and variety, just let the colours of the rainbow (and your fridge) guide you!
If your little one is voicing some grumpy concerns about eating their greens, then smooth it over with a yummy juice. Pick seasonal fruit and vegies, juice or whiz it up so it's completely smooth (beware any lumpy bits!) and pour into our Insulated Drink Bottle to keep it cool and fresh throughout the school day. Or slurp it up at home with our reusable silicone straws for a wholesome before or after school snack. So much goodness, so easy to prepare!
Turn Up The Beet With Something Sweet
If your little vegie haters gonna hate, donut give up! Steer away from processed sweets and persevere with sneak-ily healthy sweets. Common vegie additions to homemade sweets like muffins and brownies include cooked beets, pumpkin, sweet potato and zucchini. You can even slip in 1 more serve of goodness, with a chocolate and avocado frosting atop your sweet treats! Just blend your avo's with a sweetener (rice malt syrup, maple syrup or honey), cocoa powder, and vanilla extract. You can add a little milk (of your choice) to get your desired consistency. So delish – it'll guac your world!
We hope you're feeling inspired to give it a try… we're root-ing for you! Remember, it's not about putting together a perfectly balanced lunchbox, everyday! Rather little adjustments you can make to increase the number of healthy options and variety, to encourage your little ones to eat more greens and keep tummies full until the end of the school day! Simply peek in your fridge or pantry and pack thoughtfully. Small changes over time can make a big difference. Let-tuce know how you go!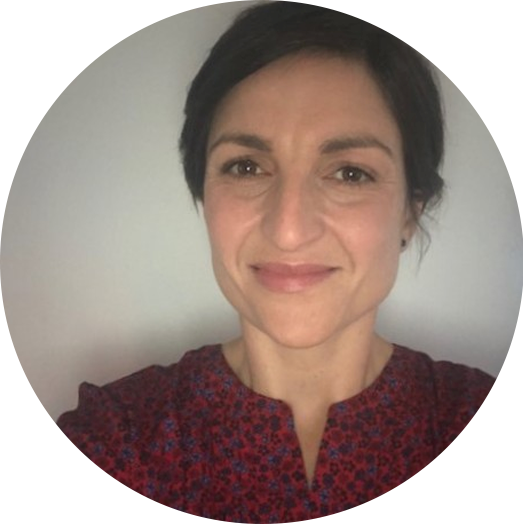 A happy (mostly!) mama of three. Spends her days searching for the perfect balance between being a full-time mama, part-time b.box wordsmith and dedicated coffee consumer. Understands how hectic work and life can be and uses this mantra to live simply: The plan is, there is no plan, just stay as informed as you possibly can. Make choices to suit your family and you. And never apologise for seeing it through. Also, affectionately known as Mama Marie for her random acts of nerdy mumsiness and life mantras!