3 Fun Family Activities With Kids This Autumn
May 17, 2021
Who doesn't love Autumn in Australia? Sure, it's a little sad to say farewell to the long, sun-shining days but as the air gets cooler it's the perfect opportunity to layer up and enjoy the stunning scenery of reds, oranges and yellows.
There are so many activities for you and your family to enjoy, whether you're the outdoorsy or indoorsy type. Here are three ideas to get you inspired and make beautiful memories before the season slips away!
1. Drift Away with the Garden Fairies
Turns out you don't need to venture too far to breathe in some crisp, fresh air and have fun boding with your family – your back yard will do just fine! For the littlies, simply pop on gumboots, rake up some leaves, dive into the pile... and repeat!
For the bigger kids, how about exploring your green thumbs? Most of us associate Spring with gardening and planting, but there are so many plants, including herbs and vegetables, that will thrive through the cooler months as well.
Autumn is a particularly good time to plant and grow immunity-boosting foods that will be ripe for the picking, just when your fam needs them most! For super-healthy salads; carrots, snow peas and cherry tomatoes grow well in cooler seasons.
For sizzling stir fry; try growing some onion, spinach, broccoli, cauliflower and Chinese greens in your vegie patch.
Did you know? Good bacteria in soil have been found to release mood-lifting hormones that boost immunity.
Amazing, right!
Not to mention the joy of bonding and banter as you dig and sow and play. Or how you will all benefit from the calming task of patiently waiting and watching as your plants sprout and grow.
Exploring your green thumbs presents a great opportunity to teach kids to care for and nurture their plants. And how the final product is an eco-conscious alternative to store bought foods. The list goes on...
2. Take Your Little Tackers Camping
There's nothing quite like the feeling of kicking back in your camp chair, on a cool and frosty morning with the sweet smell and sound of a crackling fire.
No phone, no alarm, no tv, no ipad. No running around trying to find the other soccer boot or prepare snacks for a full day out.
Ahhh appreciate the stillness. Your family will too.
When the weather begins to change, the scenery in camping grounds and national parks are the perfect backdrop for a family camping trip!
A beautiful way to bond as a family by spending a weekend unplugged, just soaking up the sights and sounds and fresh air.
For the littlies, simply walking and exploring is enough to stay happy.
For the bigger kids and more adventurous, there are many outdoor activities that your family can enjoy, like hiking and tree-climbing, or kayaking, zip-lining, and fishing – take your pick!
At nights, toasting marshmallows is a must along with stargazing. We rarely get the chance to sit in our backyards at night and look up at the sky.
Kids will be amazed at the stars above, and you'll be mesmerized by the serenity!
If off-grid camping seems too in-tents perhaps a holiday park is more your thing. Big 4's across Australia cater to all the things – camping, glamping, cabins and more.
There may be restrictions on what you can do, like open fires, but the trade off may be worth it for the facilities and equipment that you won't have to source and bring yourself.
Whatever works for you, the key here is simply getting your family out of the house, away from the routine and into nature!
As winter approaches, you will be looking for more rain day activities for your family to enjoy. So number three on the to-do list takes us where it's warm and wondrous ... the museum.
Ideal for kids of all ages to explore, play and learn museums offer a myriad of experiences and benefits.
They provide memorable, immersive learning experiences, trigger imagination, explore new thoughts and concepts and offer educational environments for quality time with family.
There are so many types of museums to explore, whatever your interests there are plenty of options and interactive experiences that the whole family will enjoy.
Little explorers will think the science museum is mole-cool! Little rev heads will be anything but side-tracked at a train or auto museum. And budding little artists will love the chance to brush up on their knowledge at the art gallery!
For ideas, take a look at this list of museum activities across Australia (source: raisingchildren.bet.au)
Too cold to venture out? Hooray for the digital era, now you and your family can explore everything from museums, to aquariums and art galleries via a virtual tour.
A large number of collections and tours are available online, just google one that interests you like Van Gogh Museum or New York's MoMA or Sealife Aquarium and away you go. There's something there for young and old.
Don't let the shorter days and cooler weather spoil your vibe! Venture out (or in) this Autumn for fun and memorable activities the whole family can enjoy.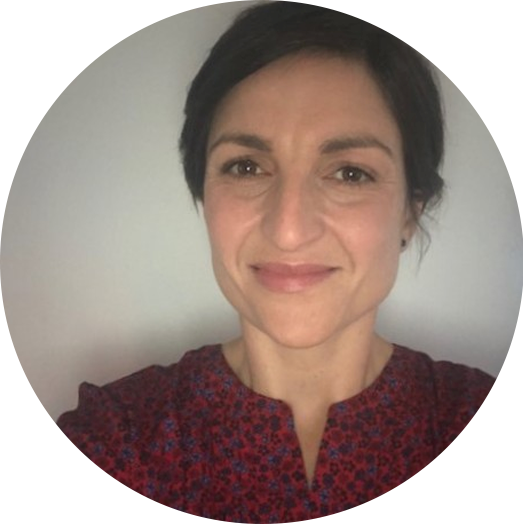 A happy (mostly!) mama of three. Spends her days searching for the perfect balance between being a full-time mama, part-time b.box wordsmith and dedicated coffee consumer. Understands how hectic work and life can be and uses this mantra to live simply: The plan is, there is no plan, just stay as informed as you possibly can. Make choices to suit your family and you. And never apologise for seeing it through. Also, affectionately known as Mama Marie for her random acts of nerdy mumsiness and life mantras!