3 Best Autumn Recipes: Beat the Chill with these Winter Warmers
May 03, 2021
No one wants to say goodbye to the warmer weather. But with winter just around the corner, it's time to turn up the heat. No matter what the season throws at you, come rain, hail or shine, at home or on-the-go, our winter warmer recipes will be sure to keep you inspired...and your kids snuggly!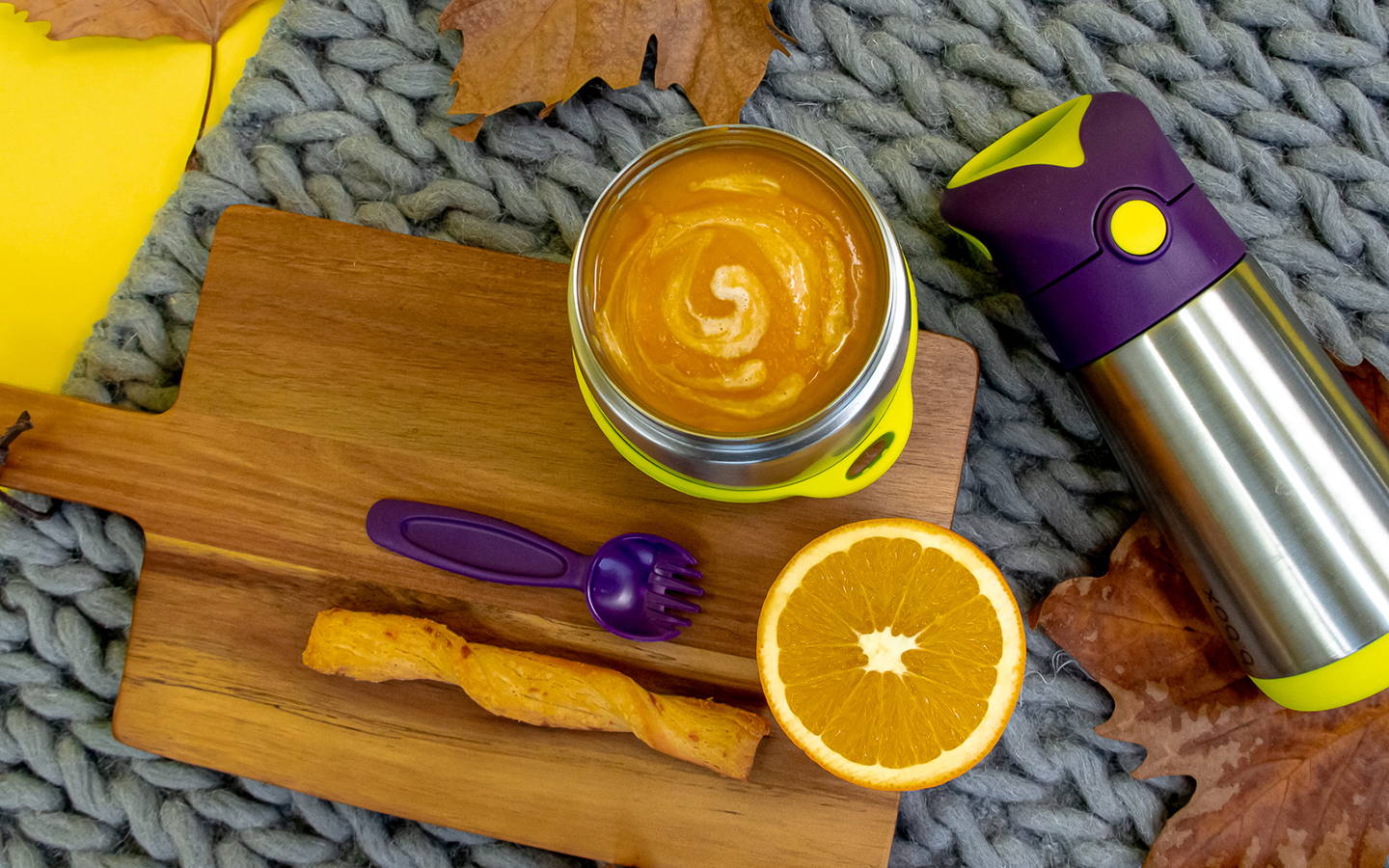 Super simple, just a few staple and seasonal ingredients to make this healthy and heart-warming soup the family can enjoy.
Ingredients:
500g pumpkin
1 onion
2 potatoes
Juice from 2 oranges
1⁄2 teaspoon grated ginger
1 litre stock, prepared earlier or store-bought
25g butter
Salt, pepper to season
Let's Cook:
1. Wash, peel and chop the vegies.
2. Melt butter in a large saucepan and add prepared onion, pumpkin and potatoes, and grated ginger. Saute for a few minutes until ginger is fragrant and your tummy is rumbling!
3. Add stock and orange juice, season lightly as you like (depending on kiddies, you may prefer to season individual serves later) and bring to boil.
4. When vegies are soft (approx. 10 minutes later) remove saucepan from heat. Using a handheld mixer, whiz up your soup until it is perfectly combined.
5. Serve it up with a dollop of yoghurt for some extra creaminess (& dairy goodness) or for the grown-ups, a sprinkle of chilli flakes to turn up the heat.
Autumn Carrot & Feta Pizza
If your littlies have ever been unsure about vegie pizzas, this beauty will be a game changer.
Ingredients:
pizza base of choice (home-made or store-bought)

2 tbsp tomato paste

200g dutch carrots – washed, peeled and sliced thin lengthways

1 red onion, finely chopped

100g fetta, crumbled

sprinkle of thyme

Let's Cook:
1. Spread your pizza base with the tomato paste then top with the carrot and onion. Sprinkle over the thyme and fetta.
2. Bake for around 15 mins in a moderate oven, or until carrot is nicely tender and fetta is golden.
3. Cut into slices and serve it up warm. Pairs well with a crispy, seasonal salad.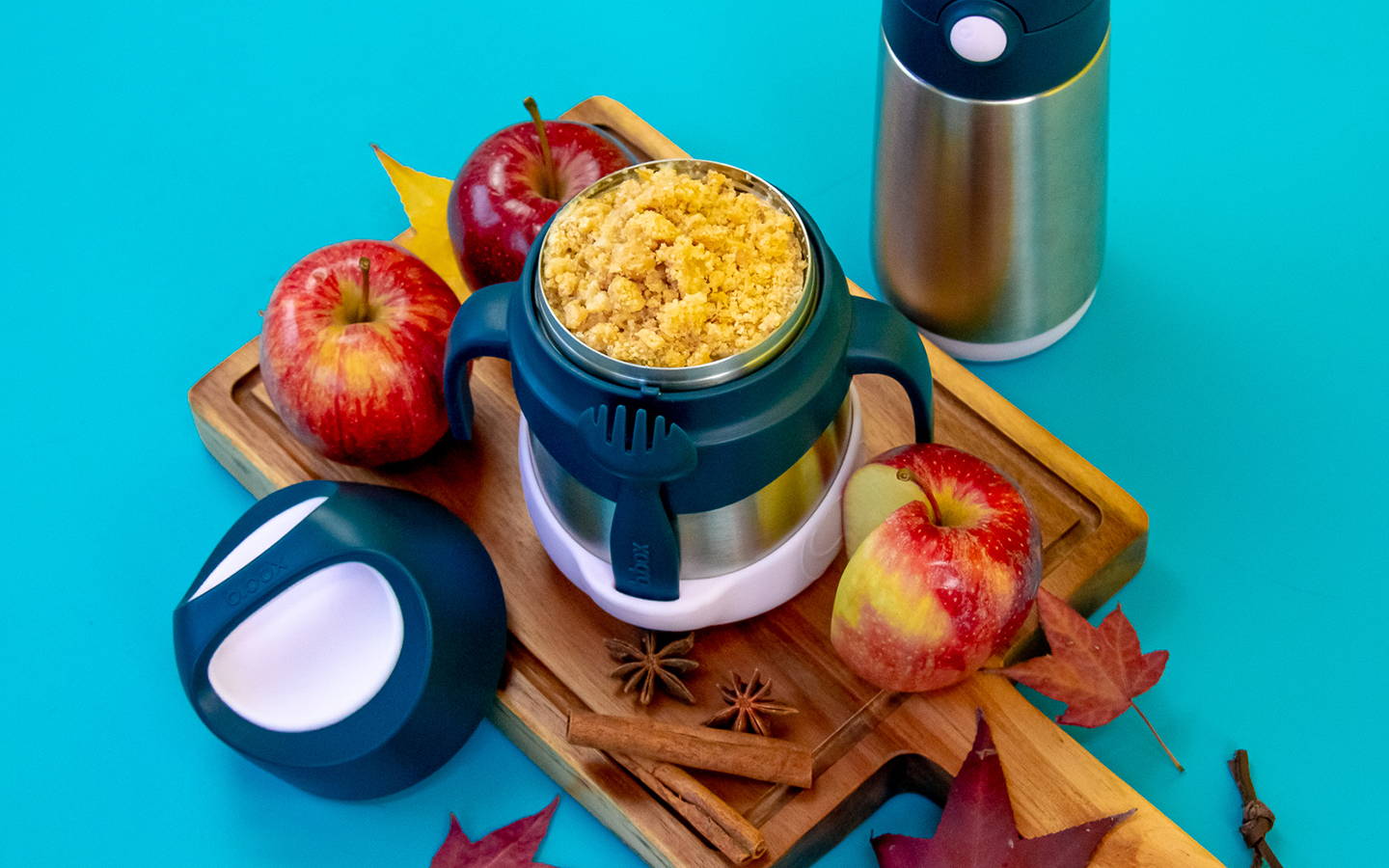 Sugar and spice and everything nice, that's what all good desserts are made from. Apple-y eaten for breakfast or dessert!
Ingredients:
6 apples, washed, peeled and sliced thinly
juice of 1⁄2 a lemon

200gms butter melted

1/4 cup brown sugar

1 cups plain flour

1 cup of rolled oats

1 teaspoon cinnamon
Let's Cook:

1. Place apples in a greased ovenproof dish. Pour over lemon juice, and mix it through the apple slices.
2. To make the crumble, in a separate bowl melt butter then add the brown sugar and mix gently. Add the flour, oats and spicy cinnamon and mix well.
3. Spoon the crumble mixture over the apples and spread evenly.
4. Bake in a moderate oven for about 30-40 minutes, or until the crumble is perfectly golden and apples are tender.
5. Serve with a scoop or ice-cream or a dollop of custard.
Guaranteed to warm the soul every time!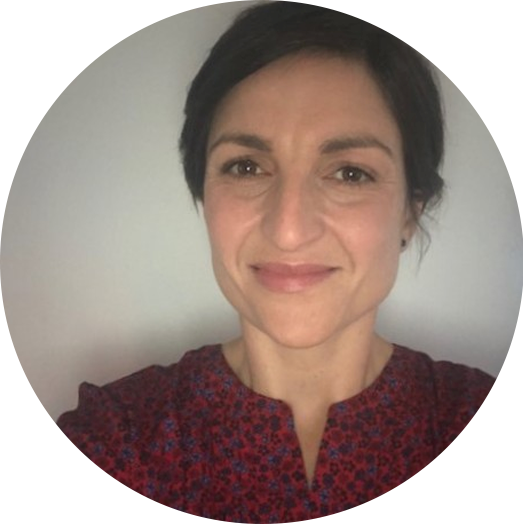 A happy (mostly!) mama of three. Spends her days searching for the perfect balance between being a full-time mama, part-time b.box wordsmith and dedicated coffee consumer. Understands how hectic work and life can be and uses this mantra to live simply: The plan is, there is no plan, just stay as informed as you possibly can. Make choices to suit your family and you. And never apologise for seeing it through. Also, affectionately known as Mama Marie for her random acts of nerdy mumsiness and life mantras!